Stewardship
As Henry David Thoreau said, "If you have built castles in the air, your work need not be lost; that is where they should be. Now put the foundations under them."
We can build foundations under our dreams - brick by brick.
As members of a beloved community of faith, we can make our dreams come true - pledge by pledge.
Gratitude is the open heart's response to the abundant gifts of life. Generosity is the open heart's response to share that abundance with others. I invite you to share freely, love deeply, pledge boldly, and give thanks.
- Rev. Don Garrett
Why do we need your pledge?
Your financial commitment now allows us to make decisions about next year. Two-thirds of our church income is derived from pledges. Your pledge payments help pay for our building, our staff and our wonderful programs. For example, it cost about $600 per child to fund our youth religious education program.
The projected distribution of our income and expenses is shown below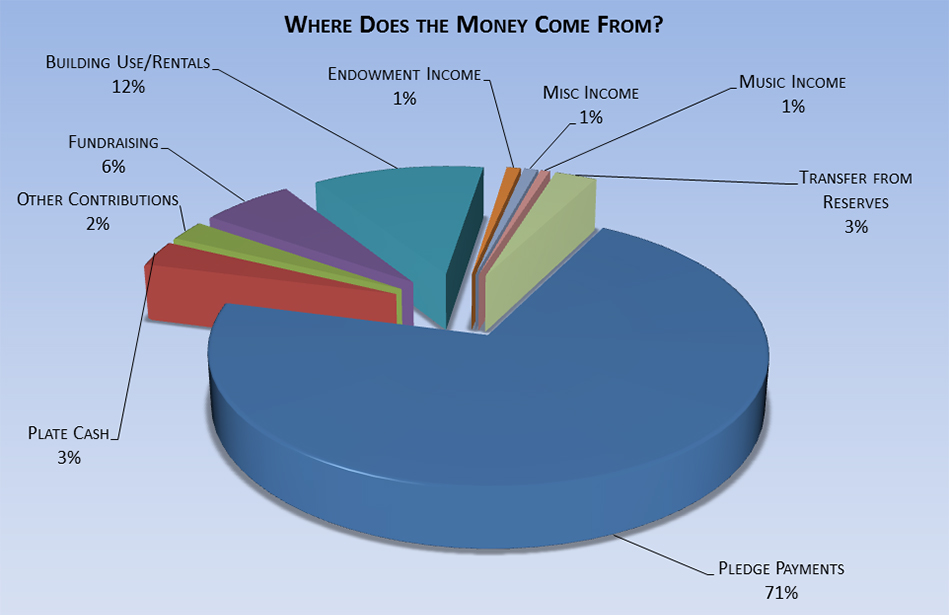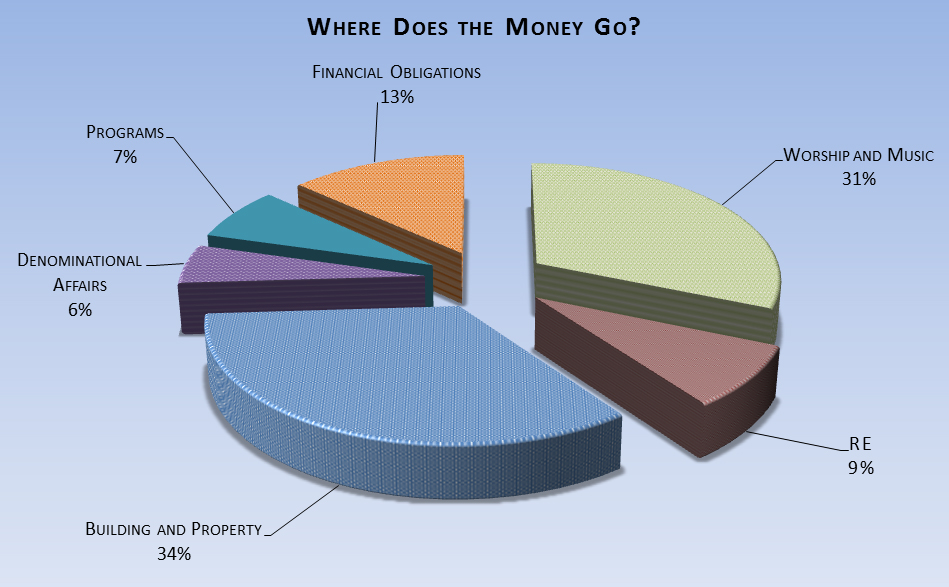 Take Action
Make a financial commitment to our shared future. Note that the church's fiscal year is from July 1st to June 30th.
Pledge for Next Fiscal Year (2018-2019)


Pledge for Current Fiscal Year (2017-2018)


Make a gift that benefits you and The UUCLV ...
Join The Heritage Society


Using the buttons below you may make a one-time gift to the UUCLV or make a Pledge Payment with your credit card or PayPal account.
Make a gift to the UUCLV

Make a Pledge Payment to the UUCLV